Businesses can join, too.
---
Check out our blog to learn about how businesses can join a local project in New York. A new program called Community Distributed Generation (CDG) isn't just for households.
Read Blog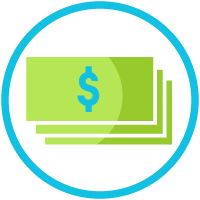 Save on Electricity
The power generated by each community solar site will be interconnected into the utility grid, delivering renewable power to your utility provider. Your billing and subscription details are managed by Arcadia Power.
Support Your Community
As a subscriber of a local solar project, you can be a community leader, joining other local businesses and residents that want the benefits of community solar.
Go Green With Solar
By joining a community solar project, you are supporting the growth of renewable energy across the State of New York. That means cleaner electricity in your local area.
Interested in learning more?
We would love to discuss how our solutions might be a fit for your organization. Contact one of our solar, storage, or e-mobility experts today: