---
Your public or private sector organization can become a clean energy powerhouse, hosting a local Community Solar project that lowers your utility bills while producing clean, renewable energy that benefits your community. Become a Community Solar producer and save money on electricity, with no upfront costs and flexible terms.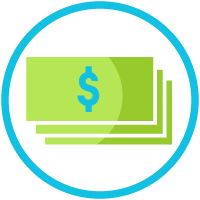 Save On Electricity
Your share of the Community Solar project's electrical output is for the length of your service agreement. You pay no money down and can start saving money right away.
Support Your Community
As the host of a Community Solar project, you benefit directly from the electricity it provides, while supporting local businesses, public institutions, and residents who are unable to develop solar on their own land and want to share in the benefits of clean, renewable, low-cost solar energy. By hosting a Community Solar project, you are enabling the American clean energy transition, supporting energy equity, and fueling job creation.
How it Works
A Community Solar project can be developed on public or private land, providing power to the surrounding community and eliminating the space constraints and other limitations of on-site solar energy. It does all this while providing direct environmental benefits for the locality.
Interested in learning more?
We would love to discuss how our solutions might be a fit for your organization. Contact one of our solar, storage, or e-mobility experts today: