---
Delivering complex projects to investors and project owners in the C&I space is easier said than done. Our team has a proven track record for hundreds of projects financed. As an investor in our projects, you can count on predictability for volumes and delivery of the highest quality projects. As the industry has evolved, we have transacted in many different structures and are open to finding the structure that works best for our partnership.
Flexibility
Because of our flexibility in leveraging varied financial products, we aim to generate the most value for a project, and therefore, for our investment partners as well as our customers.
Execution
Our access to capital, strong financial relationships, and proven track record allow us to customize solutions that make the most sense.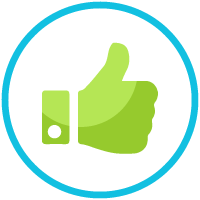 Trust
Our team understands the important of trust when entering a solar project partnership. ForeFront Power strives to serve each of our customers and vendors with integrity.
Continuation of Excellence with Mitsui

Industry experience of Forefront Power's team, combined with Mitsui's resources and business acumen, allow our people to seamlessly continue the great solar industry work we have done for over a decade.
Interested in learning more?
We would love to discuss how our solutions might be a fit for your organization. Contact one of our solar, storage, or e-mobility experts today: