Reduce costs through advanced energy storage and on-site solar.
---
Property owners in ConEdison service territory have a unique opportunity to drastically reduce operating costs.
You could see savings of 30% or more on electricity costs with no upfront cost or investment. Plus, we ensure that your roof warranties remain intact.
No Upfront Cost or Investment
Reduce Electricity Costs
Save 30% or More on Electricity
How it Works
Reduce Demand Charges
Reduce the other half of your electricity bill by lowering peak power usage.
Shift to Off-Peak Hours
Load shifting allows you to consume during periods when energy is least expensive.
Improve Resilience
Sometimes you need reassurance for when the grid isn't available for your facility.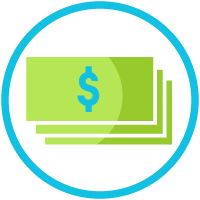 Maximize Savings
Storage is eligible for tax credit benefits when combined with on-site solar.
Since 2003, the ForeFront Power team has helped businesses, public agencies, and households reduce their electricity costs across New York. Our projects total more than 75 megawatts of clean, reliable solar energy.
"New Yorkers are continuing to benefit from the State's leadership in renewable energy policy development and execution."

– Paul Walker, Co-CEO of ForeFront Power.
In January 2019, we announced that our first Community Solar projects in New York are operational and providing clean, renewable electricity to subscribers across National Grid and Rochester Gas & Electric (RG&E) service territories.
The nine projects, representing 27 megawatts (MW) of capacity, are the first of a portfolio of over 75 MW across New York expected to be complete by the end of 2019.
Read the Press Release
Frequently Asked Questions
---
What are demand charges?
Commercial utility rate plans typically include demand charges. Demand charges are typically based on the highest recorded demand in each month. If your facility's peak energy usage occurs over short periods, your demand charges will likely comprise most of your electric bill.
How does it "shift" load?
Energy storage utilizes innovative lithium-ion battery technology with advanced software to adjust your electricity usage. When costs are low, the storage system will draw power from the grid and charge the batteries. When costs are high during "on-peak" hours, the storage system will discharge to lower your consumption of electricity from the utility.
How do solar and storage work together?
Energy storage and solar form a symbiotic relationship that can offer even more savings. On-site solar power can add more charging power during the day while also contributing to reduced demand charges. Plus, by combining storage with solar, your storage costs are eligible for a Federal Investment Tax Credit of 30% of project costs.
Why New York?
New York now has a goal to produce 100 percent of all electricity across the State from renewable energy resources by 2040 while reducing greenhouse gas emissions by 80 percent from 1990 levels. Plus, the NY-Sun Initiative has funding to help spread storage across the State.
Interested in learning more?
We would love to discuss how our solutions might be a good fit for you. Contact one of our solar energy experts today: