Why Solar in Illinois?
---
In December 2016, the Illinois legislature passed a comprehensive energy bill (the Future Energy Jobs Act) to provide incentives for Illinois electricity customers who participate in local solar projects. This legislation has created significant opportunity for the state of Illinois to expand its solar capacity.
No On-Site Installation
No Upfront Cost
Save on Electricity
Contact Us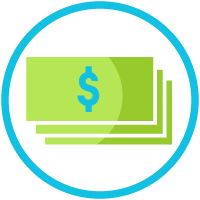 Save On Electricity
The power generated by each community solar site will be interconnected into the utility grid, delivering renewable power to your utility provider. Your utility provider will, in turn, credit your bill based on the production associated with your purchase.
Support Your Community
As a subscriber of a local solar project, you can be a community leader, joining other local businesses and residents that want the benefits of community solar.
Go Green With Solar
By participating in a community solar array, you are enabling local, clean power development and job creation. If you have a sustainability plan, your subscription can help meet those goals.
Interested in learning more?
We would love to discuss how our solutions might be a good fit for you. Contact one of our solar energy experts today: