---
Contracting wholesale solar energy at fixed energy prices on the distribution grid allows utilities to provide clean, home-grown, and affordable energy for ratepayers while meeting renewable energy targets.
See Solutions
Energy Price Hedge
With megawatt-scale projects, utilities can benefit from low pricing for their rate base. Because costs are not borne by your organization and rates are flat, our team offers a low-risk solution for your customers while you meet regulatory requirements with renewable energy.
Control Over Local Solar Development
Direct solar procurement means that your company can purchase solar power within your service territory on your terms. Whether solar is designed to provide wholesale electricity or a shared community project, economies of scale means more megawatts with fewer interconnection points all while serving renewable energy requests from your customers.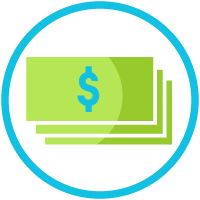 Community Leadership and Sustainability
Local solar programs will gain your organization support from the environmental community. Proactive engagement can also build your reputation for good customer service while meeting your state's renewable portfolio standard (RPS) requirements.
Wholesale Solar Energy in New Territories

ForeFront Power goes beyond traditional renewable energy markets to engage municipal and cooperative utilities in underserved solar markets through wholesale power procurement solutions.

Our financing experience is also among the leaders in the industry, in regards to both breadth and depth of financing, to make your project a success.
Solutions to Suit Your Needs
Interested in learning more?
We would love to discuss how our solutions might be a good fit for you. Contact one of our solar energy experts today: